siulmagic
[ROM]Rezound Pure GSM Sense 3.6 (RPG) [GSM] [AROMA] [07/24/12][v1.1]
Oringally Published: 19th June 2012, 06:56 AM
Udpated: 15th October 2012, 07:52 AM
Category: ROM
Device:
HTC Rezound
Page Views:
Views
Description:
ANDROID MAISTER'S

PRESENTS
Rezound Pure GSM
Since so many requested me to make a rezound sense 3.6 gsm rom here it is =), you request i deliver. Since this is based on a sensation base , we can use sensation sense 3.6 skins, bare in mind some parts of the skin's dont work do to service name mismatch in some widgets, but they should all rescale to 720p just fine.
Changelog
Code:
1.1:Added Volume Wake Mod as option in Aroma    Updated Bravia engine	Updated Xloud	Corrected some entry in the aroma script	Added Green/Blue Over Scroll Glow as option in Aroma Script
Code:
v1.0 Initial Release
ScreenShots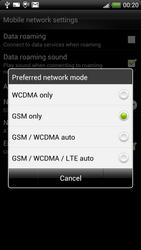 FeaturesAroma InstallerPure GSM RomAbility to chose a theme before rom installationAbility to chose between 3 different bootanimationNew adreno egl DriversHTC Amaze CameraAdvance Quick SettingsBravia EngineSony Xloud EngineAbility to Desense romHq CameraUltra smooth RosieSuper Smooth RosieHeptic Feadback Off by DefaultNon Market app Installation on By DefaultAuto brightness off by DefaultPocket Mode off by DefaultFlip for Answer off by Default
Download Linkv1.1v1.0Mirror:
Know Issues bugsParts of the ui are not properly resized, im working on it
No you may not base your work on my rom, without permission, or when ever i deem it so thanks.
Credits:
hmadir for the Ultra Smooth Rosie
xxxpachaxxx for bravia and x loud mods